Just an ordinary shootingstar
Marco Odermatt from Nidwalden in Central Switzerland emerged from last winter's Ski Worldcup as a ski star in the making. Skiservice Magazine met with him for an interview on giant slalom, his first downhill race in Kitzbühel, and summer skiing.
«No doubt, there are better things to do at five AM on a mid-summer morning than to head off for a training session on the mountains, » says Marco Odermatt (22) about his job.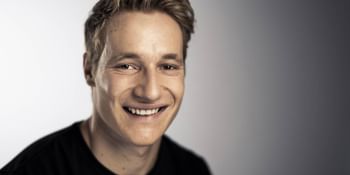 He finished twice on the World Cup podium last winter. The six-times junior world ski champion now is one of the best among the ‹grown-ups› too. Giant slalom has always been his thing: «It is the most complex discipline,» Marco says. «You will be skiing aggressively and forcefully to tackle a steep icy slope, but, on the flat bits, you need to be able to glide and move ever so smoothly.»

He has scored first successes in the speed disciplines too. The Streif at Kitzbühel, true to her moniker ‹the mother of all downhill races›, put his willingness to give it all to the test: «The Streif is very technical – that plays to my advantage,» he says, wryly, but is quick to add: «The first training run was truly terrifying.» Marco's courage paid off: He scored World Cup points at his very first go at the Kitzbühel downhill race.
www.facebook.com/Marco-Odermatt
His coaches and teammates agree that Marco still has a lot of potential. He might bring home his first World Cup victory next winter, many believe. Stöckli, his ski supplier, have made him their number 1 and appointed a service person dedicated to him. Marco grew up with Stöckli. «I was eleven when they took me into their team,» he says, beaming.

His eyes twinkle when he speaks of skiing – emotions and images racing through his head mirroring on his face. «Whatever I do, I do it with joy – and full commitment.» But still, there are times when he can't bear the sight of snow anymore, he admits. «In springtime, I feel the urge to go to someplace warm and swim in the ocean,» he says. «I enjoy the moments with my family and friends.» Come July, he's back on skis. Sometimes at five AM.
Marco Odermatt (22)
is a member of the Swiss Alpine Ski Team. In 2018, he became the first athlete ever to win five out of six disciplines at the Junior World Championships. In his star discipline giant slalom, he made it twice onto the World Cup podium in the last season.