Sustainability is will, craftsmanship and hard work
«Making a company more sustainable is not rocket science.» Skiservice is going carbon neutral. Wherever possible, the company is cutting down or altogether avoiding carbon emissions. Where they cannot be reduced yet, they are offset by purchasing CO2 certificates. But Skiservice, in cooperation with its business partners, wants to take climate neutrality and sustainability even further.
Ecological responsibility, social equity and economic performance are the three dimensions a company will consider when charting its sustainable development path. With its 100+ staff and 15 shops, Skiservice is a typical Engadine SME whose business is subject to significant seasonal ups and downs.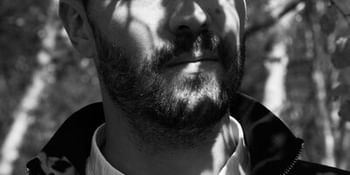 Creating year-round jobs and offering vocational training for local youths are two efforts that have been top of Skiservice's social equity agenda for many years. Also, Skiservice gives families with children a discount on rental sports gear and sponsors children's sports lessons. For managing director Conradin Conrad, sustainability is, first and foremost, a mindset: «As a medium-sized company, we cannot implement sustainability through rules and regulations. We must have this inner conviction and involve everyone in the organisation, across all levels and groups – that is the only way it will work.»
Skiservice has rolled out a programme to systematically reduce its CO2 emissions. First step: understanding the carbon footprint of the entire organisation. «Vans, electricity consumption, avoiding waste, and recycling are four areas on which we focus,» explains Gregory Endres of Fokus Zukunft, the consultant firm advising Skiservice on their initiative. «To stop emitting carbon dioxide in the first place is our ultimate goal, but we cannot implement every measure straight away,» adds Endres. «Take waste reduction: One needs to look at all the stages from a product's development to its production and packaging and how it's shipped to one of our shops. That takes time.» This is where Skiservice's partnership with the 27 other sports dealers in the Premium Sport Group (PSG) comes in. They all share a three-pronged approach to sustainable development: ecological, economic, and social. «Together, we can achieve better results,» says Conradin Conrad.
«Sustainability is one of the criteria that all our suppliers must meet. Together we work on new ways of doing business sustainably and with the future in mind. If we collaborate on sustainability goals, we can bring about so much more than each one battling on their own.»

For the time being, unavoidable carbon emissions are offset by purchasing carbon emission reduction certificates. Today, about as much carbon is avoided as is offset. Over time, as measures are implemented, the balance will tilt in favour of carbon prevention, and the share of compensated emissions will gradually decrease. «Making a company more sustainable is not rocket science,» says Conradin Conrad, and adds, «It is willpower, knowing what you're doing, and a lot of hard work.»
Skiservice is participating in climate initiatives with proven sustainable effects in purchasing internationally recognised carbon offset certificates. According to sustainability expert Gregory Endres, most are located in the southern hemisphere. «Projects south of the equator can be implemented with less capital. They often come with an added social benefit by creating new jobs and fostering a sustainable mindset. Ultimately, it makes no difference where these schemes are implemented – carbon emissions are a global concern.»
«Net zero carbon emissions» explained
Skiservice curbs the amount of carbon emitted from its activity wherever possible and offsets the rest of its emissions by purchasing carbon certificates from verified international climate protection projects, as stipulated under Article 6 of the Paris Climate Agreement. «Carbon neutral through CO2 certificates» is the label used by Skiservice to describe its approach to a zero-carbon footprint.